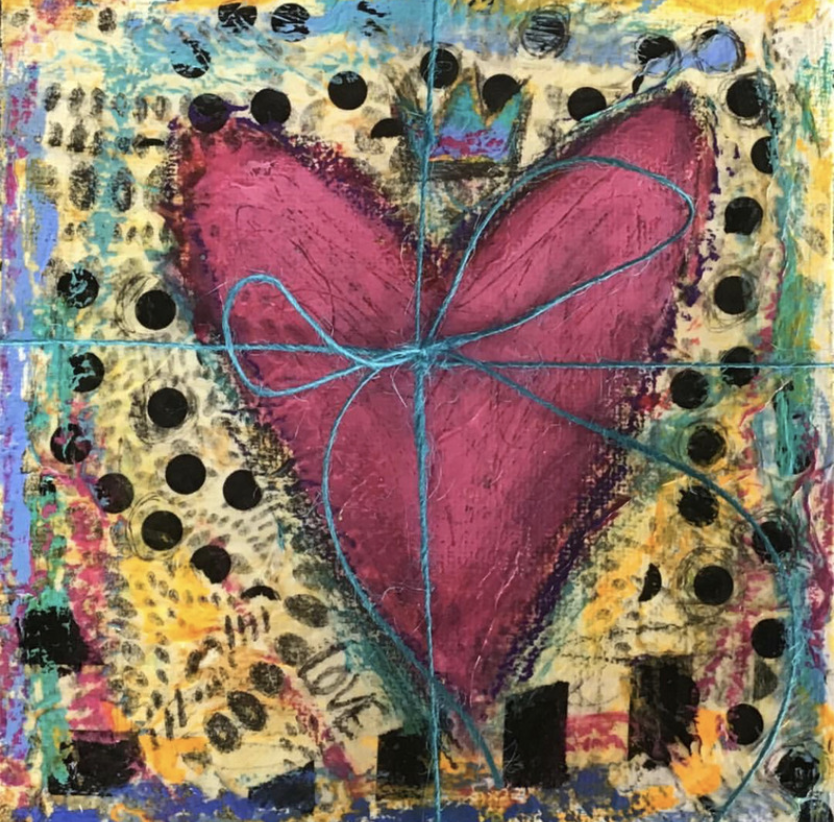 Make these hearts for all of your friends!
Whether you make one or many, you will have fun creating these bright, multimedia original pieces of art!
These little hearts make great gifts for any occasion! In this class you will learn how to create your very own collection with my easy to follow class. These are painted on 6"x6" canvas which are inexpensive and you can even personalize them. I show you how to apply collage materials, paint, decorative elements and more. I use them as hostess gifts, Valentine's Day, birthdays, holiday gifts, gift box topper, you name it! Everyone loves receiving one!