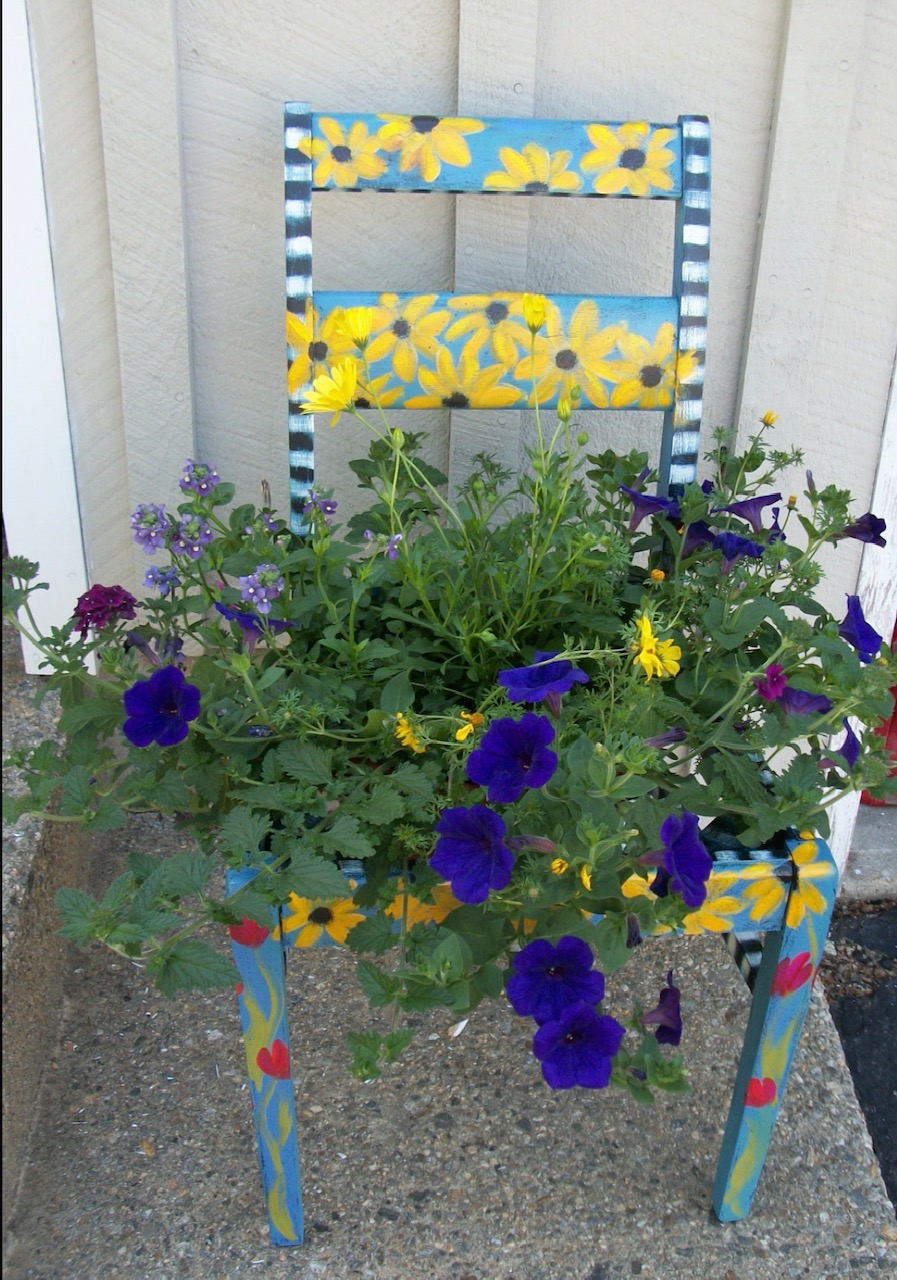 Make your own Painted Garden Chair
This is a fun and easy 3 part class where you will create your own beautiful, Painted Garden Chair!
Clean, Sand, Prime: you will learn what products I use to clean, sand, and prime my Painted Garden Chairs.
Paint: Step by step instructions on the decorative painting process, what kind of paint, brushes, mark making tools I used to create my indoor/outdoor Painted Garden Chair.
Finish: Learn how to finish the chair to make it last for years outdoors AND indoors. I give you product information and a how-to on what to use and how to apply the polyurethane.