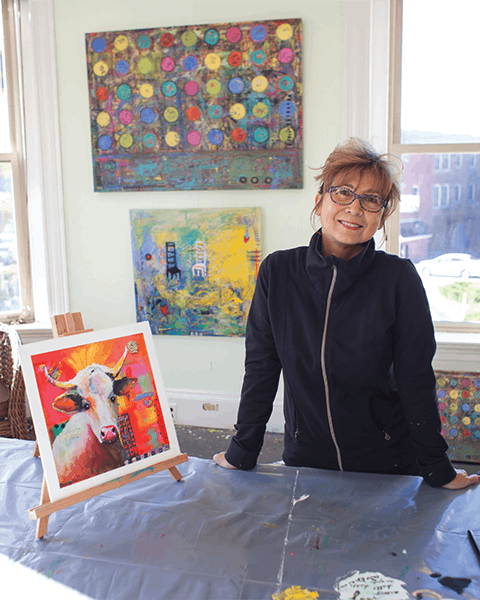 I've been creating and teaching multi media art for over 25 years, and my work has been shown in galleries and featured in publications all across the globe. My passion is to teach others how to create meaningful, beautiful art for themselves and break through fear to embrace their own creative process. I believe everyone is a creative at heart, and I'm here to show you that you CAN create, even if you think you can't!
Vision Boarding is something I started many years ago as part of my art practice. I found that doing this not helped develop me as an artist, it also helped me set intentions for my life and business, and have something to reference throughout the year to make sure I was staying the course and going for my dreams!
Now I want to help YOU do the same!
Join me 6/1 at 1pm PST for a fun LIVE class where I share all of my vision boarding tips and tricks, and how I incorporate vision boarding into my art, business, and life.